Lucie's first day of school is less than what she hoped for when she gets unwanted attention. Through a turn of events, she teaches her whole class the power of acceptance.
About the Book
This tender story of "Lucie, the hippopotamus" at Barnaby Elementary School focuses on her very noticeable difference that brings her "unwanted" attention.
Lucie's self-consciousness and self-doubt are quickly overshadowed by the disappearance of Stewart after the class gangs up on him. The plot thickens when they must all report to the annual Spelling Bee. Each classmate must work through their own struggle to become a person of character. The pain felt for Stewart will leave a lump in your throat though the sadness is quickly swallowed up by the new-found unity in the class!
About the Author (the real Lucie)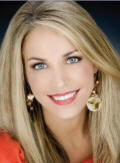 As a child growing up in Clinton, Mississippi, Abigail Cole Hardin realized her birthmark made her different from others. Having overcome battles with low self-esteem, she wrote Look at Me; I Am Just Like You in hopes of addressing children's deep longing for acceptance.
She has read her book to over 6,000 children across the country and has received endorsements from school counselors and teachers who have seen positive results of teaching empathy and building self-value. Mississippi's Rankin County School District's counselors adopted Look at Me; I Am Just Like You in their elementary schools to address bullying and resolving conflict.
Abigail is a student at the University of Alabama and was inducted into the University of Alabama Elliott Society for her book's contribution to social justice and was honored as a "Patient of Courage" by the American Plastic Surgeon Association. Tuscaloosa's NBC 13 visited Abigail while she was reading to students and surprised her with the "Make A Difference Award." The State of Alabama awarded her with the 2010 Entrepreneur of the Year Award for her efforts in promoting her children's book and sharing her personal story with students across the state.
Abigail recently competed as Miss Hoover in the Miss Alabama Pageant. She is founder of the Open My Eyes Foundation and plans to continue writing on other challenges facing youth today in order to promote acceptance and unity among all people.