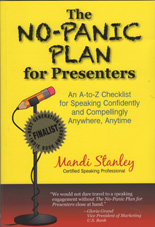 The No-Panic Plan for Presenters
by Mandi Stanley
Click to Enlarge
View Back Cover
No Longer Available
for Order

ISBN 978-0-9795187-3-7
Softcover
242 pages, 6 X 9
"In the jungle of public speaking, in the end it's not the lion or
the tiger that eats you alive—it's the mosquito.
The smallest details make the biggest difference."
Mandi Stanley, CSP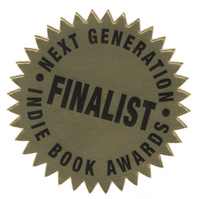 About the Book
Well-organized and presented with style and enthusiasm, The No-Panic Plan for Presenters is a testament to the concepts Stanley offers in her seminars.

Everyone from the anxious beginner to the seasoned professional will grow from expert advice such as making the most of your first three minutes, reinforcing sticking points throughout your speech, and guaranteeing a killer closing. The first title of her No-Panic series offers an abundance of preparation checklists for speaking like a pro and answers the "so what" and "now what" of presentation skills for leaders.

Readers will both chuckle and cringe at some of Stanley's nightmare speaking scenarios and "Lessons Learned the Hard Way." Whether you're delivering a message to a small group, the PTA, or the board of directors, The No-Panic Plan for Presenters is your blueprint for a successful presentation.

Stanley has logged 4,000 hours speaking before more than 40,000 seminar participants. Her repeat clients include McDonald's USA, Campbell's Soup, the U.S. Air Force, Kimberly-Clark, Duke Energy, Fleet Readiness Center, Southern Farm Bureau Life Insurance, The Rockefeller University and more.
About the Author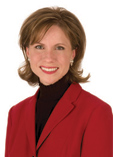 Her career in public speaking began years ago on a stage in front of 700 college freshmen. Talk about a tough audience!
Traveling throughout North America, today Certified Speaking Professional Mandi Stanley has moved from the campus podium to the corporate classroom. She works primarily with business leaders who want to boost their professional image and with people from all walks of life who want to be better speakers and writers.
Mandi is a professional member of the National Speakers Association, the leading organization for experts who speak professionally.
In 2003, she was designated a CSP, Certified Speaking Professional. Fewer than 9 percent of all worldwide speakers have earned this designation, and Mandi is the first Mississippian in history to receive this honor through the NSA.
She's a summa cum laude graduate from Mississippi State University, and in 1998 she received the Highest Market Share recognition for the American Management Association International's one-day seminar.
Everyone from the anxious beginner to the confident professional will grow from Certified Speaking Professional and seminar veteran Mandi Stanley's
A-to-Z checklists.